COMPANY PROFILE
Changzhou CTW Electronics Co., Ltd.
Changzhou CTW Electronics Co., Ltd. (CTW for short) was founded in 2013. It is a professional global supplier of connectors, antennas and cable assembly products, which are widely used in the industrial, communications, military, medical and automotive industries....
The company has ISO9001: 2008, IATF16949: 2016 international quality system certification.It was rated as a high-tech enterprise and private technology enterprise in Jiangsu Province in 2015, Obtained the intellectual property standard in 2016, and currently has more than 60 authorized patents.While building corporate culture, enterprises should use corporate culture to enhance their core competitiveness and establish a good social image in their development. With scientific and efficient development and management, the company will increase its sales from several million to more than 50 million in 2017,Established Changzhou Engineering Technology R&D Center in 2018,The mature development of the company has also contributed to the successful listing of the company in jiangsu equity exchange center on January 23, 2018, open the window to the capital market.In April 2019, he won the first prize of Changzhou Innovation and Entrepreneurship Competition.
We Have
First-class innovation and research and development capabilities Advanced manufacturing capabilities Excellent quality management ability
We Provide
Industrial and vehicle antennas, connectors, wiring harnesses Instrument components Creative overall solution
Our Philosophy
Last year, its sales reached 870 million yuan, mainly to the United States, Russia, Canada, the United Kingdom, France and other European and American countries.
Our Mission
Through first-class technology and service, we provide customers with creative, reliable, efficient and fast products and solutions to achieve a win-win situation.
Certification Honor
We take product innovation as our responsibility, and integrate the natural beauty of wood with modern design to make products natural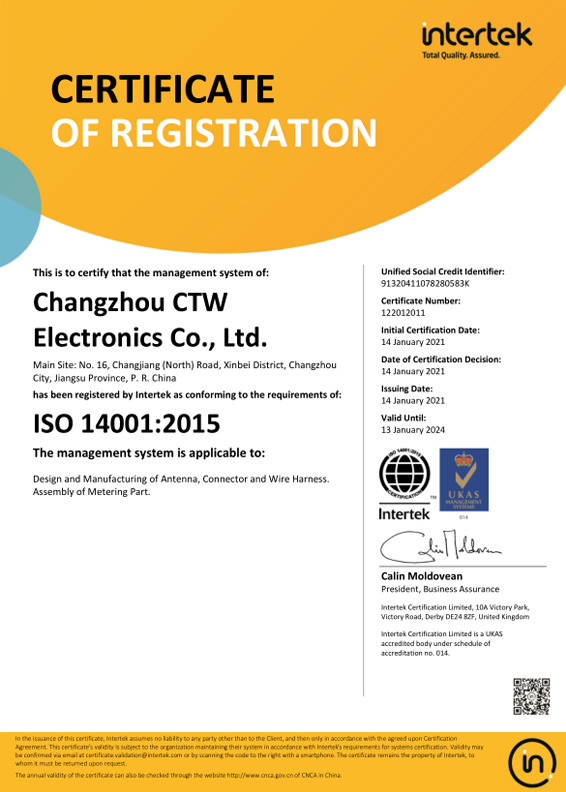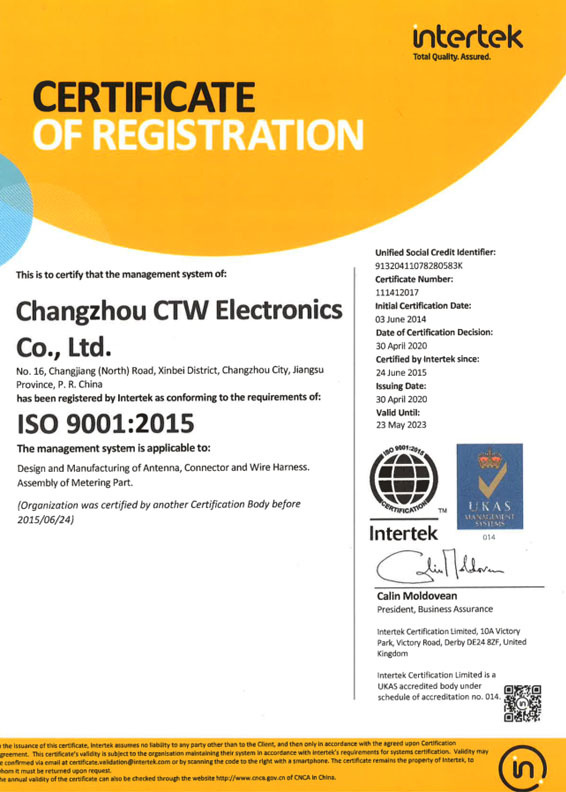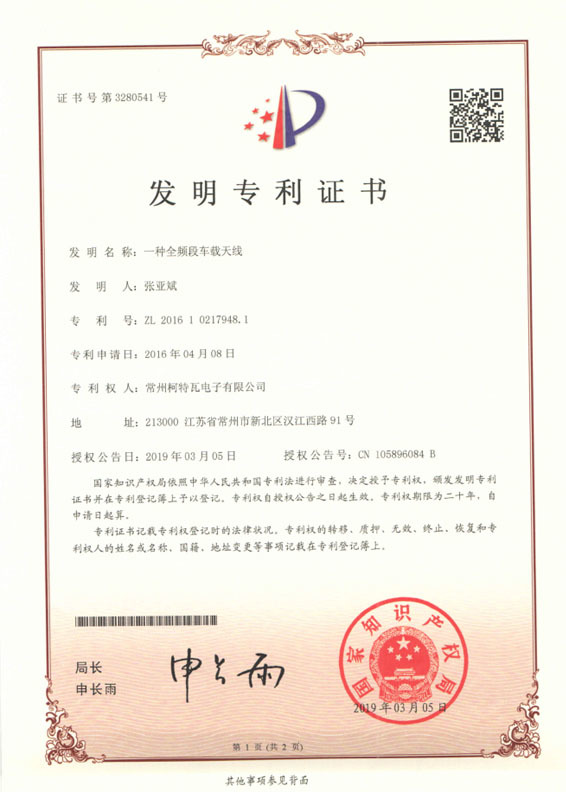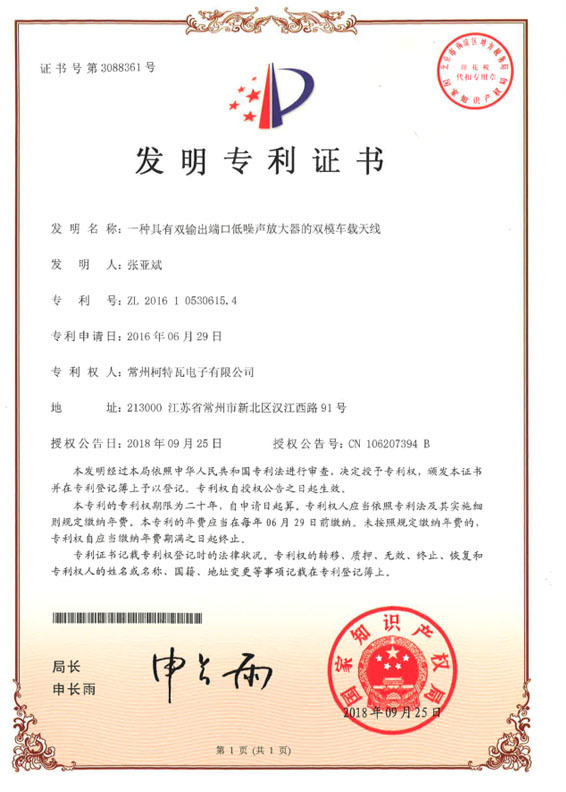 Production Workshop
We take product innovation as our responsibility, and integrate the natural beauty of wood with modern design to make products natural